A few days ago, Huffington Post released an article titled "10 Women Street Artists Who Are Better Than Banksy." Because the article is just so wrong, I critiqued their ignorance of urban culture and crafted my own list of crack female street artists.
Right from the headline, it's click-bait. The writers chucks Banksy's name into the mix (arguably the most famous street artist ever), and then adds a superlative comparison in a way that's just not becoming of art. Art has never been about being better or worse.
Also, Swoon is the only actual street artist in the list, and she's not even a part of the 10, appearing on the bottom of the article as a "bonus." She should be on the top.
I see street art as an illegal art form of artists demanding to be seen and not asking for permission. I've seen it turn into this new generation of artists who don't want to go out and do shit illegally, they just want to go to someone's art gallery or deli or whatever, and ask permission to do a mural. That takes away from the whole "art under pressure" thing and proving yourself as an artist when you can't be seen. 
"Nowadays, the culture has really changed. The commoditisation of graffiti in the galleries led to a major talent drain from the subways. By the time we started there were a lot fewer writers willing to mentor a rising new jack. It is gratifying to see the skill level at a point that it is taken seriously as an art form in the galleries and in street art publications, but it is condemning all those with lesser skill levels to be hunted down. Those unwilling to be artsy or play by the rules are facing extreme anti-graffiti measures by the authorities. Banksy is a famous example of a former graffiti writer that has matured to a point that his work is hailed as great art. I respect him greatly for his wit and cheekiness but I fail to see how his work is part of graffiti. Maybe this is the face of graffiti in the future and all tagging will be reduced to pre-teen crayon scribbles. I myself have married and luckily earn a living with my painting skills. My wife Lady Pink and I have been 'playing the game' for some years now to pay the bills but we try to keep our spirits true by painting legally in the street every now and then. And if you happen upon a SaneSmith tag scrawled somewhere where it shouldn't be, I didn't do it…"

– Sane Smith
Here are 5 female street artists staying true to the game.
Claw Money 
(PMS/TC5/FC)
Through the late 80's and early 90's her iconic paw with three claws could be seen on walls and trains all over New York City (frequently alongside Miss 17). After working as fashion director and editor at Swindle Magazine, Claw went on to establish her two clothing labels: Claw Money and Claw & Co, which just launched their Summer '14 collection.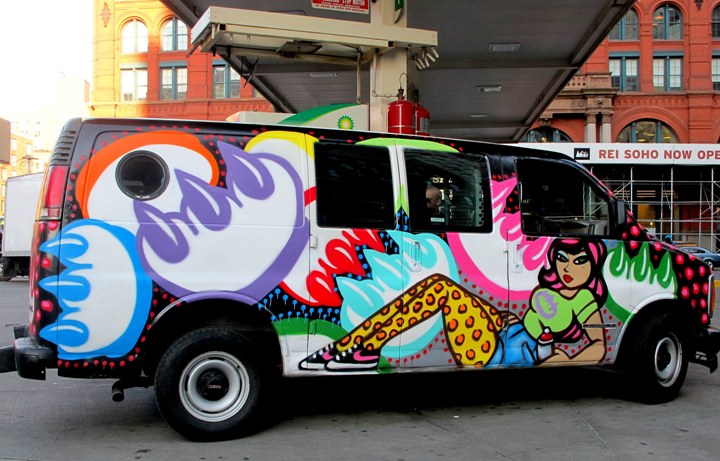 Swoon 
Attending Pratt in Brooklyn, Swoon began her street art career around 1999 and started doing large-scale installations in '05. She's known for her life-size, wheat-pasted cutouts of humans, usually Native American figures. Swoon's work is usually found on the walls of abandoned or disused buildings. With tactical placement in areas that won't see maintenance, Swoon's wheat-pastes have usually been around for a while and are commonly decaying from age, just like the buildings they are found on.
Decoy (DC)
Besides her lovely murals, which we all love over here at Cypher League, Decoy has paid her dues in the streets of the nation's captial – which we all know, is what it's all about. Remember the Peeps cut-outs that were all over DC around 2010? If you've ever walked around downtown DC you've probably walked past one of her stickers – usually containing a somewhat minimal, pencil-like portraits or her classic cursive 'D' letter. With a common theme of love, her work sometimes contains short messages.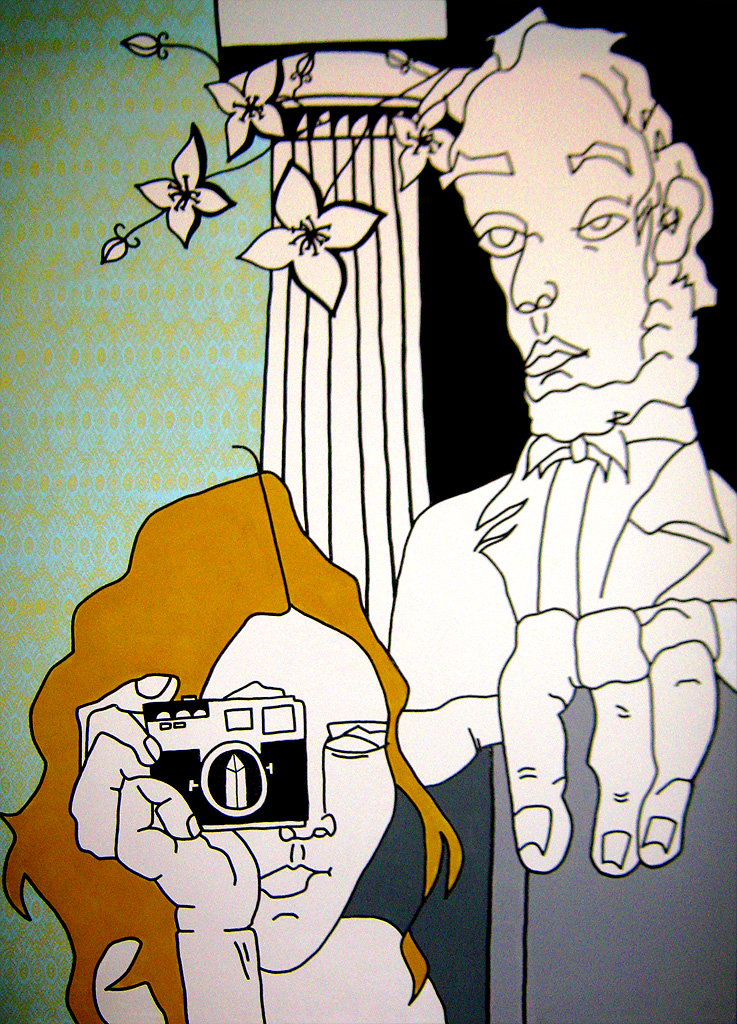 Utah (MUL)
Utah is the female component of the international vandalism duo, Utah / Ether. They're the Bonnie and Clyde of graffiti. Despite having a lot of internet credit from their presence on Tumblr, the couple has paid their dues on walls around the world and even evaded a raid on a train yard in NYC after being setup by Cope 2 (who nobody cares about). Besides her somewhat routine & well documented prison sentences, Utah stays updating utahether.com and releasing new zines full of international wreckage.
Abra
Abra has been in the spotlight for the past few years for catching heavy international wreck alongside notorious writers like Pear and Hert (NSF, N4N, …) and plenty other dope European writers, as seen in Thorfine's book, Flash. Abra keeps it real in the streets with her funky fill-in. We love you, Abra. 😉